Below I outline my standard fees, insurance plans I accept, and various methods of payment I accept. If you have additional questions regarding fees or payment options, please contact me.
If you know the amount due, you can pay online.

Standard Fees
$225 for initial diagnostic evaluation
$175 for individual psychotherapy session
The same rates apply for psychological consultations.
I accept a limited number of clients on a sliding scale fee for individuals that demonstrate a financial need.
Missed Appointments and Cancellations: Your appointment times are reserved for you. For missed appointments and cancellations with less than 24 hours notice given, you will be charged the rate I have contracted with your insurance company or my full standard rate. Insurance will not pay for missed or canceled sessions.
Insurance
I am an in-network provider for the following insurance providers: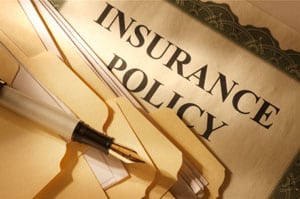 I will submit the necessary paperwork to your insurance provider. You will be responsible for any co-payments for each session and for any payments that your insurance does not cover.
It is a good idea to call your insurance company in advance to check your benefits coverage for mental health services. Here are some questions you may want to ask:
What are my mental health benefits for outpatient psychotherapy?
What is my annual deductible for mental health services and how much of that deductible has been met?
What is my co-payment per session?
Is there a co-insurance percentage per session?
How many sessions are allowed per year?
Are there any restrictions in terms of diagnoses covered?
Privacy: Some people choose to not use insurance for added privacy. If you choose to use insurance, please be aware that your insurance company may require me to disclose some of your clinical information such as your diagnosis and the course of treatment, which becomes part of your health insurance record.
Out-of-Network Insurance
Most other insurance plans will help pay for treatment if your plan includes out-of-network benefits. If you would like to use your insurance, please contact your insurance company and ask what coverage you have for an out-of-network provider. You will be required to pay for the sessions upfront and I will provide you with a statement that you can submit to your insurance company for reimbursement.
Health Savings Accounts
Mental health services are generally eligible expenses for Health Savings Accounts and Flexible Spending Accounts. You can use Health Savings Account and Flexible Spending Account cards to make copays and other payments, as well as make payments here.